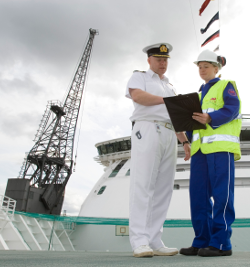 Management Essentials Accredited Qualification Pathway
Civil Service Learning is working with the Chartered Management Institute (CMI) to offer you an accredited route through the Management Essentials journey. This opportunity allows you to formally underpin your management skills by gaining a valued qualification which is recognised both internally and externally to the Civil Service.
Premier Partnership is the approved centre and will manage the accreditation programme for the Civil Service.
The accredited pathways have been assessed and approved by CMI. They are based on workshops, resources and workplace learning activities from the four existing programmes within the Management Essentials suite. This offers you a comprehensive learning journey through the skills and behaviours needed to manage successfully in today's Civil Service.
It will help you manage not just people but the big business challenges that you face every day as a civil servant. This flexible programme is aimed at people who are new to management, as well as those already working at this level and who move across roles and up levels.
Introductions
The following partner organisations have worked together to offer you the opportunity to follow a Management Essentials Accredited Qualification Pathway.
Civil Service Learning enables the development of civil service capability through providing quality learning and development that gives good value for money and supports the delivery of excellent public service. More...
Premier have over 15 years' experience of providing qualifications to Line Managers at all levels, in both the Public and Private Sector.They hold the Centre Status for the provision of CMI qualifications. More...
CMI are the only chartered professional body in the UK dedicated to promoting the highest standards in management and leadership excellence. They have more than 90,000 members. More...